"Founder, ForexStrategySecrets.com, Forex Trader, Coach, Mentor"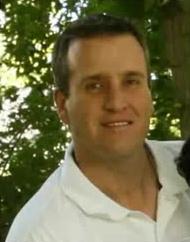 My desire to work for myself and be my own man, rather than someone else, began in early childhood. My father was an entrepreneur and he encouraged me to "work for myself" as well.
Working at a J.O.B. taught me many things. But I was never completely satisfied in the first place or even working at a job for 30 years was a frightening thought for me. Ultimately, a "real" job didn't cut it for me because I just couldn't stand the lack of freedom over my own time.
It all came to head when I was 25 years old and my father introduced me to the stock market and he showed me how we could trade online. Needless to say that first run out of the shoots was disastrous. Even though I had lost my meager life savings at the time and it was devastating I still saw the potential and the trader in me was born. Even though it took several years before I found the Forex market I continued to seek to work for myself with several business startups some successful some not.
Then I was introduced to Forex through a friend and later my father suggested we start trading it together. This began a series of events that would bring me to where I am today. I had lost in the market before and was bound and determined to not suffer those types of losses again.
Through trial and error I started eating up everything I could find about the Forex. What brokers to use, what systems worked and what didn't what indicators worked well together and which ones do not? How each of them worked individually.
Over time Dad and I found a simple little system that worked for us. But what became apparent early on is that others would see what we were doing and started asking us if we would teach them how to do the same.
I am not sure how it happened exactly or who even brought the idea up. Dad and I on our own began building the framework for a course to teach others how to trade successfully. Eventually we came together on the concept and put our heads together and thus the Jump Start strategy and Launch Pad trading system were born.
Over the past seven years we have brought even more to the table with the Norwood Alert, Trend Alert, and Early Bird Alert, Along with the Norwood Stop and the Early Bird Stop.
The Nth Degree trading system and Nth Degree Plus trading strategies were a big addition to our total package.
Gladiator Trading Room for the US session and the European Trading Room during the European trading session.
Then came the individual and group coaching, and our inner circle trading group. At each stage of development our trading success have increased and I have personally watched this happen to many others. Which for me has been extremely rewarding.
The best part, for me, is that I've been able to build my trading business from my home office in Utah.
Jed Norwood
"Founder of ForexStrategySecrets.com, Forex Trader, Mentor"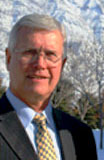 My desire to make my living as a trader started over 15 years ago. I was first introduced to the stock market trading stocks as well as options...that is trading puts and calls. I liked the idea of making money when the market went and when it went down.
I suppose this early exposure to options trading with high leverage as compared to stocks had an impact on me because I still like to trade the market whether going up or down. I still like the high leverage situations the currency market offers.
Ultimately, trading stocks and commodities didn't cut it for me because I just couldn't stand the lack of flexibility and high leverage that options and currencies give me.
It all came to a head when I found the currency market. The currency market had only been able to be traded in the USA market for only a few years. I soon realized that it was the largest, most liquid market in the world. Which gave me the ability to trade more and search for traded less. Ironically, the currency market provided the market that fit my trading style.
I noticed that foreign currency trading was growing by leaps and bounds and more and more inexperienced traders were getting involved and losing all their money quickly. I picked things up here and there and began to realize that many of these individuals, were working from home, and lacked any form of effective training. Good basic trading knowledge works in any kind of market. From what I had learned from the stock, commodity, and options trading, it was easy to see how it would work in the currency market.
I downloaded a few "how to trade currency" eBooks and what I read excited me to no end. I realized pretty quickly that there was not new magic to trading the currency market over what I already knew. At that point I wanted to put my full effort into learning how to trade the currency market.
I also saw that there was not a simple complete trading system on the market. They were complicated and or cost an arm and a leg. There was nothing that took the beginner and made it easy to become successful. Especially learning the necessary skills in a short period of time.
With the coaching I had received in trading stocks, options, and commodities I know many traders would benefit from a simple, easy to use, cost effective trading program. So the journey began. It was much easier than I had expected. Jed and I worked late into the night every evening after we had finished trading. Within a few weeks we had a good basic trading system, which became known Launch Pad.
I purchased a few more eBooks online about how to trade the currency market and gleaned additional details about currency trading and the currency market. Within about 6 months, we had several profitable trading students and started to get referrals because they liked our course.
Now, I'm not going to say that I became successful overnight, because that's not what happened. It took me a few years before we reached that stage, and it was a rocky ride, full of ups and downs. There were many times when I felt like giving up. But I pressed forward and eventually things eventually clicked into place.
Since then, my trading business has grown each year as I've continued to expand my knowledge of the foreign currency market. Jed and I have continued to fine tune and perfect our trading system and our trading skills. We have been able to build our trading businesses from our home offices. I've had offices before, but I always find that I prefer running my company from the comfort of home.
Kirk Norwood
Meet "Jed and Kirk Norwood"
How Forex Strategy Secrets Got It's Start